iNVISeDGE A New World ...
That values things how they used to be;
Honest Workmanship, Service, Items to be passed on ...
From this generation to the next.

Follow the iNVISeDGE NEWLY LISTED Category. This is the best way to get the best finds as they often sell from there before featuring on social media etc.
If you have strong interest in investing in an item we've sold in the past tell us through the appropriate link for that item. We retain "interested buyers lists" for all rare items. 
After you've purchased / invested in an iNVISeDGE item, re-visit our website regularly to follow the value of your item. Yes in this day and age, it sounds strange and maybe even a tad crazy- but a piece of furniture can INCREASE in value as you get to use it and enjoy having it in your space (providing you look after it). This is the iNVISeDGE goal!
Click here to learn more about the INVISeDGE buying experience.
iNVISeDGE has amassed thousands of loyal followers and buyers Australia-wide over the last 19 years who visit the iNVISeDGE NEWLY LISTED Category at least twice a week. These followers understand that buying through iNVISeDGE is not really buying at all, but investing.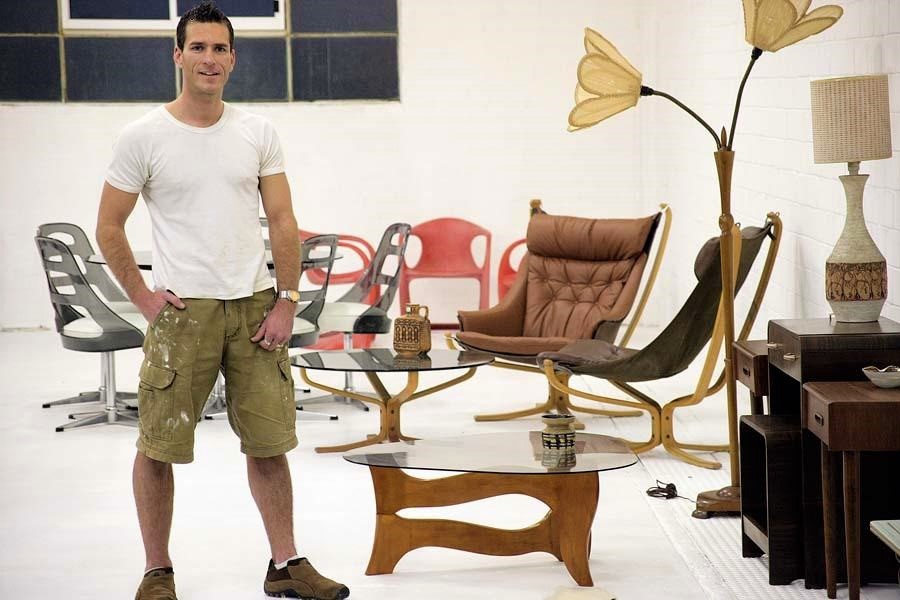 For us to meet our goal, we use stringent criteria when considering any item for iNVISeDGE. Every new item is put before Michael Grealy, the iNVISeDGE owner, who has 19-years experience dealing in pre-loved furniture. He will research and mull over every item for some time; sometimes weeks before the item is given the go-ahead.
For Michael to consider an item for iNVISeDGE, it must-
be well-designed
be hard to get and be most likely to INCREASE in value over time
be well-built with both durability and function in mind
have stunning but timeless good looks
and preferably be hand-crafted or made locally in Australia (unfortunately this criteria has got very difficult to meet these days)
You want the world's best brands and a really smart investment?

We sell vintage, pre-loved, retro, art deco and antique furniture pieces by makers such as-
Pacific Green Furniture (Australian / Fijian)
Parker Furniture (Australian)
The Rosando Brothers (Australian)
Sigurd Resell (Norwegian)
Grant Featherston (Australian)
TH Brown & Sons (Australian)
And this modern world.
A breath of fresh air for our environment ...